Farr's Landscape Supply & Sod – Our History
Family Owned & Operated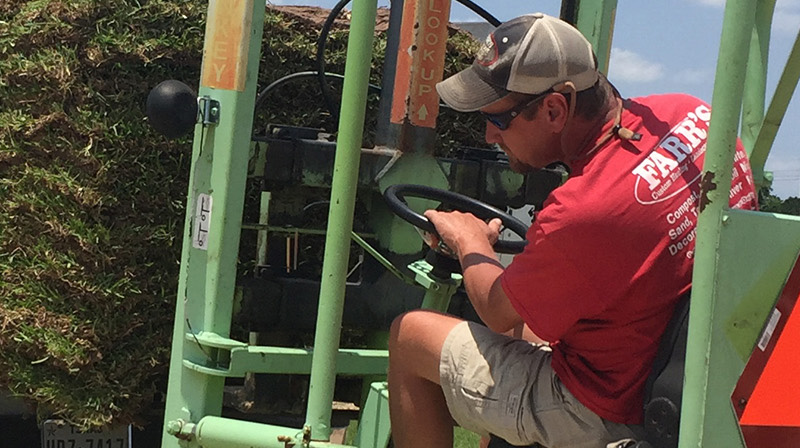 Our Background
Brandon Farr started his career early in the 90's hauling material in a 6-yard dump truck while still attending high school. After graduating Brandon continued in construction working for himself, building his company Farr's Custom Hauling. He has worked new construction, new subdivision developments, hauled materials for residential and commercial customers, and ran equipment for over 25 years.
Our Yard Opens
In April of 2011, The Farr Family decided to take their business in a slightly different direction. Brandon opened up a yard in Nolanville, TX where people could come and shop for the materials they needed. It gave the opportunity for customers to pick up materials rather than having them delivered. It also gave Brandon the ability to sell a smaller quantity to his customers instead of just selling dump truck size loads.
Farr's Landscape Supply and Sod is Born
In March of 2016, The Farr Family was ready to take their business to the next level and Farr's Landscape Supply and Sod was born. Brandon's wife, Bonnie, joined Brandon full-time taking over all office duties. She is also over Sod sales and can load you with material when needed.
Family owned and operated, Brandon and Bonnie Farr are hands-on owner/operators. We take care of our customers from start to finish. We are proud of our business and want our customers to be satisfied with their purchase and experience. We do our best to instill our values and work ethic in our children. When school is out, don't be surprised if you see our kids putting in some hours at the yard. Brazos is becoming quite the salesman and can run the tractor well. One day he just might run the place!